A few months ago when Jade Kendle started her wash day routine, she became fed up with the overwhelming number of curl creams, conditioners, and oils piling up on her bathroom counter. Her hair looked and felt lackluster, and she was tired of trying new products that didn't deliver lasting results. In fact, she realized she had lost sight of what her hair looked like without manipulating it. She decided to push all her products to the side and embark on an experiment she called "Naked Hair."
Kendle went cold turkey and forfeited all her styling products, choosing instead to embrace and care for her hair the way it looked naturally. She first posted about "Naked Hair" on Instagram in May. "I started forcing myself to wear my hair without anything in it every so often, and it was painful at first," Kendle wrote in an Instagram caption. "I couldn't tell you what product was doing what to my hair because I ALWAYS had something in it. I had to learn to love my hair in its natural state."
Kendle started the #NakedHair hashtag, encouraging her audience to wear their hair without any products in it. Since posting about her experience, the hashtag has populated over 7,000 images of people taking the challenge. "The Naked Hair movement is about looking at your hair as a blank state and evaluating what it really needs," Kendle said to me on a Zoom call. "I was at a point where my hair wasn't in a good state. I was using all types of products and once I started eliminating some of them, I noticed a huge difference in the health of my hair."
Two key ingredients Kendle removed from her routine were coconut oil and silicones, both of which are commonly used in products for natural hair and can create unwanted product buildup. "I didn't realize that these things weren't working for me until my hair was naked," she says. "It's been transformative." Since initially evaluating her strands, Kendle has continued to go "naked" weekly and finds that it creates more time in her busy schedule as a full-time content creator and new mom. "It's especially freeing now that it's summertime," she says. "It's allowed me to pace myself and only style my hair if I am shooting or working."
The practice has impacted other Black women, who say that paring down their hair care routines is something they'd never considered until now. Aryanna Cooke, a college student and founder of The Curls Collection, says that going "naked" helped her appreciate her curls. "I've never allowed my hair to be completely free in its completely natural state without applying any products to it," she says. "Natural hair is often glorified when it's styled in a particular way, but doing this has taught me to love myself in my purest form."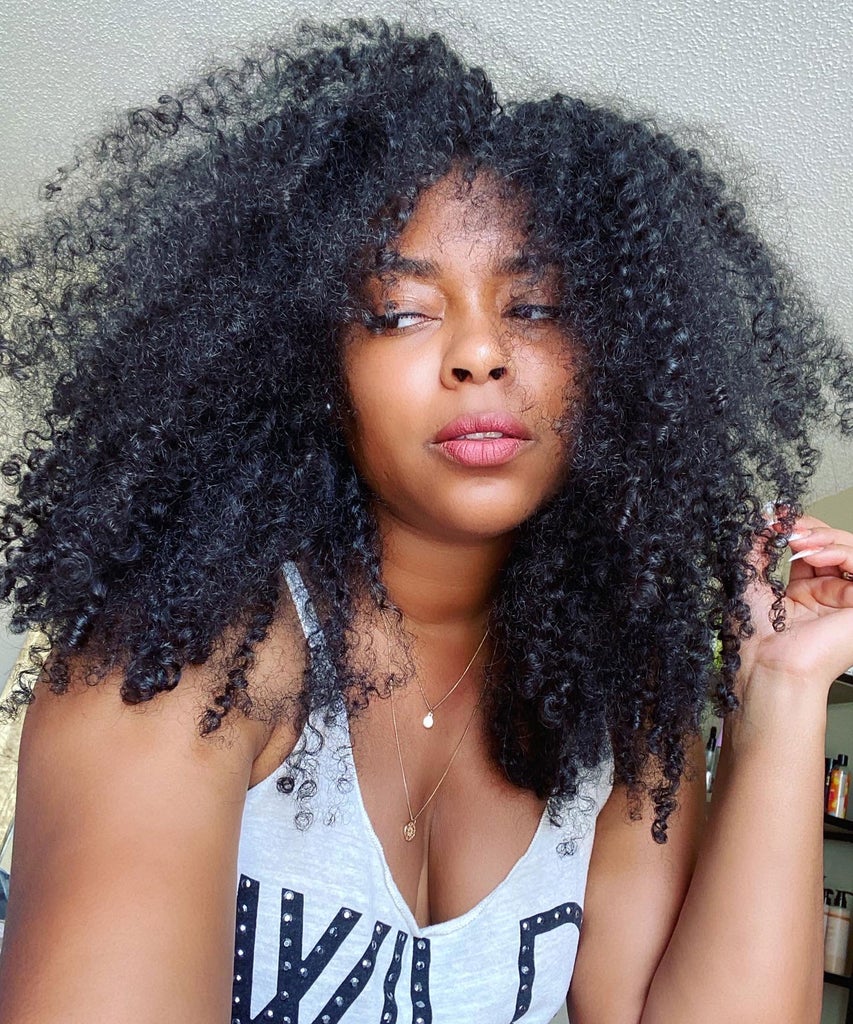 Dominique Jeffries, a beauty influencer, has occasionally gone "naked" in the past as well. "It's something I like to do to let my hair breathe," Jeffries says. "I've become somewhat of a product junkie over the years, so it's important for me to allow my hair to reset." For Jeffries, the Naked Hair movement has allowed her to better assess the general condition of her hair, and determine how many conditioning treatments and trims she really needs to fit into her schedule.
But what started as a way to cut down on products evolved into something much bigger: an honest discussion about the pressures on Black women to fit into boxes, even within the natural hair community. "I've had people tell me that they couldn't go naked because their texture couldn't be without cream or oil," Kendle says. "These are all lies we've been fed to feel less beautiful or ashamed of our Blackness, and we have to break those ideas down because they're all false."
Eni Stillman, a middle-school educator, agrees that harmful expectations of beauty still exist within the natural hair community and says that the Naked Hair movement has helped her feel more confident. "I've always had conflicted feelings on my hair journey, and always perceived that longer hair was prettier," she says. "Recently, I decided to cut my hair into a curly pixie cut, and I decided I would love myself despite the length of my hair." Stillman says that the movement comes at a time when uplifting Black women and Black beauty is pivotal. "It has added to my self-worth, helped me be vulnerable with myself, and aided me in continuing to step out of my comfort zone," says Stillman.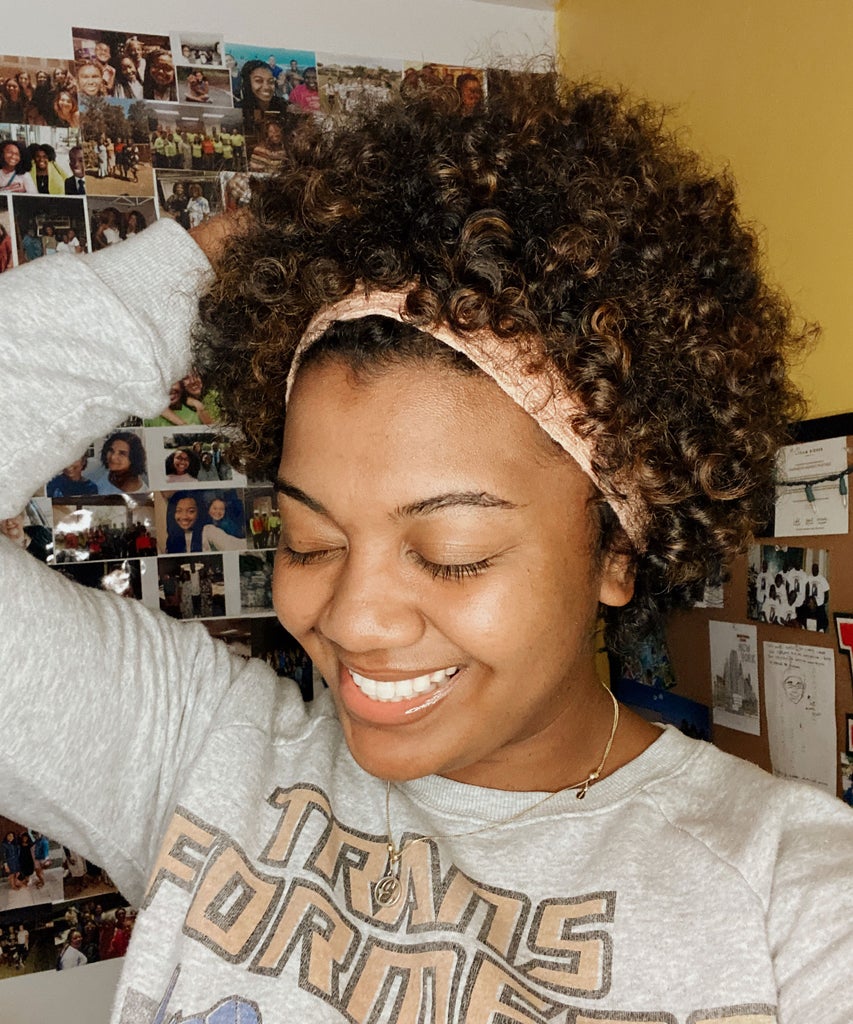 As the movement evolves, Kendle says that it has opened positive conversations within the natural hair community. "This started as a way for me to care for my hair, but it has grown into something that I hope can truly penetrate people's hearts and minds," she says. "It's crucial that we question and try to unlearn many of the unhealthy ideas we've been taught, many of which are deeply rooted in white supremacy and racism."
Kendle also hopes that going "naked" presents people with an opportunity to reevaluate their consumption from a personal sustainability perspective. "After years of being on YouTube, I've seen so many practices and trends, and it has made me question if many of the things we do are antiquated or pointless," she says. "Do we need to twist and turn our hair every night, or use 10 different conditioners? If that works for you, then do it by all means, but why can't we also create space where Black women can, simply, be free?"
Like what you see? How about some more R29 goodness, right here?