The options to use your hotel and airline points for 'experience' packages has been thin on the ground recently, with latest lockdown measures putting an end to large sporting events and concerts.
Long-term readers will know that Rob is a big fan of these events, especially redeeming Emirates Skywards miles for the Emirates VIP box at Arsenal and Marriott Moments points for the Marriott box at the O2 Arena.
Hilton Honors Experiences is launching something new today which can be done from home. It is giving you the opportunity to race 20-year old British Formula 1 driver Lando Norris for 25,000 Hilton Honors points. Virtually.
The 45 minute race will place on Wednesday 18th November, I assume in the evening. 15 packages are available.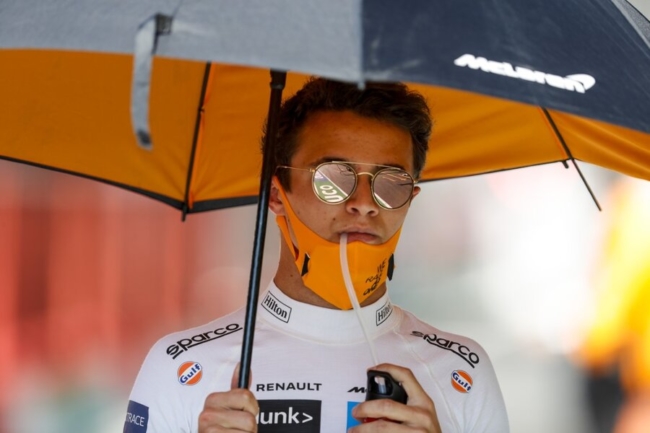 You need the Codemasters F1 2020 game for PC to take part:
"Open to PC/Steam platform only. Requires a PC and a copy of Codemasters F1 2020 game to enter. Recommended that participants use a wheel and pedal set compatible with the F1 2020 game and PC platform to participate. Standard controllers also usable however less optimal to benefit from McLaren Shadow training sessions. All assists and drivers' levels will be accommodated."
Granted, this is a bit of a niche opportunity given the requirement to own a copy of the game (£39.99 on Amazon) but it may be worth it for you if you're a big F1 fan/and or you want to have the opportunity to "interact with Lando himself".
15 packages will be available on a first come first serve basis on the Hilton Honors website here.
Hilton has told us that you can buy from 5pm tonight, Tuesday. Participants must be 18+.