COVID testing plays an important role in restarting the travel industry.
However, in many parts of the country, getting a fast, reliable and affordable COVID test remains a challenge. That's no longer the case if you're traveling through New York's LaGuardia Airport.
The Port Authority along with NYC Health and Hospitals and the New York Tracing Corps inaugurated a new testing facility at LGA on Wednesday (Oct. 28).
"The latest addition to our suite of safety-related initiatives is the testing center behind me," Rick Cotton, executive director of the Port Authority, said at a press conference on Wednesday. "We are grateful to our partners who've helped us put this together."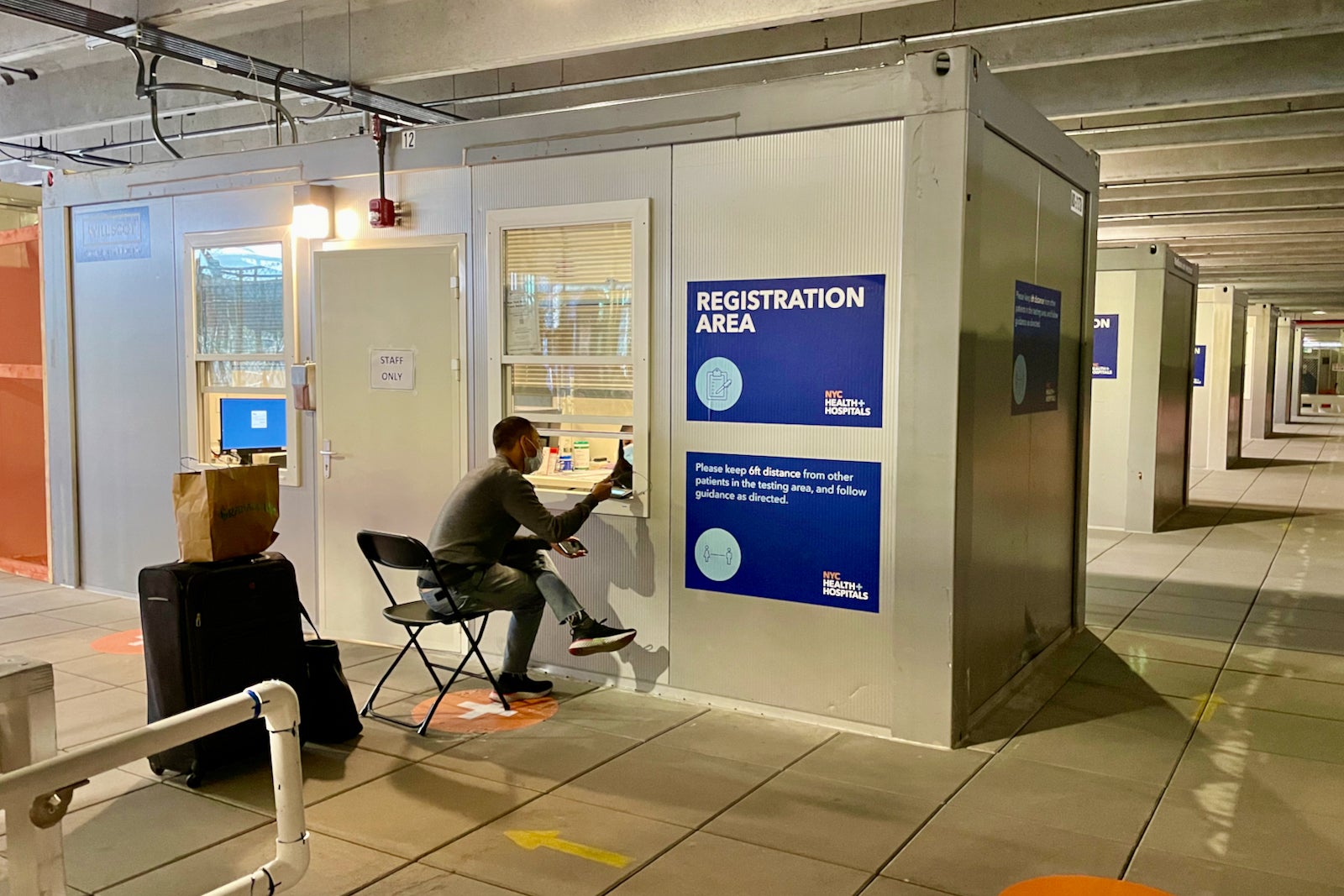 You'll find it located on the first floor of the Terminal B parking garage, just as you exit the elevator or stairs. Testing is available to everyone — both arriving and departing passengers, as well as employees and local residents. The center is open seven days a week from 9 a.m. to 7 p.m. with no appointment necessary.
Sign up for TPG's free new biweekly Aviation newsletter for more airline and airport-specific news!
The center is outfitted with six mobile trailers with two windows: one for registration and the other for conducting the test itself. Right now, the facility is operating at about 25% of capacity, with roughly 100 people getting tested each day. The test conducted is a PCR nasal swab, with results expected within three to five days.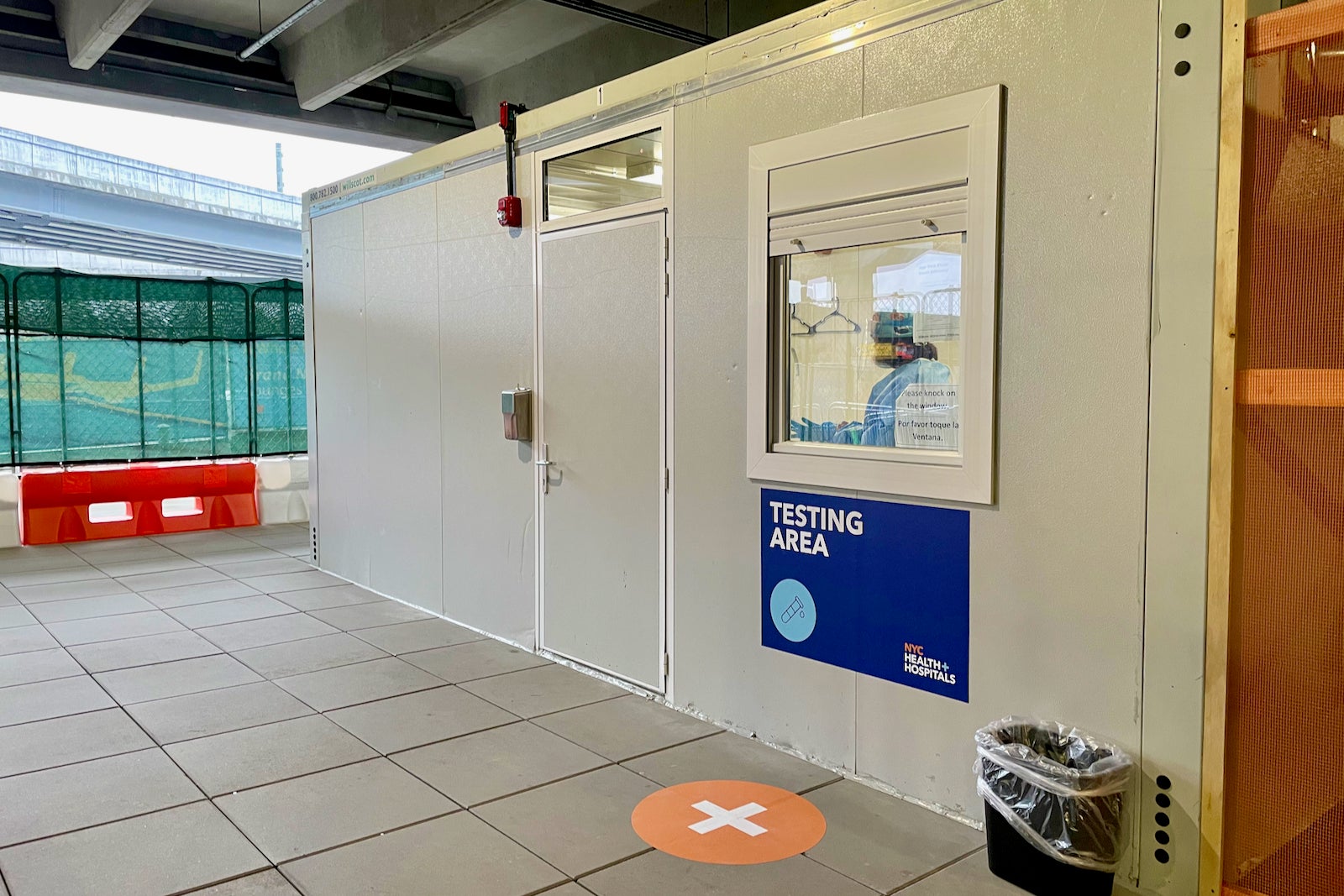 But the best part? Testing is completely free, even if you don't have insurance.
"Testing gives us the line of sight to fight the coronavirus. We do more testing in New York City than in some countries. And now at LaGuardia, we have free and easily accessible testing from the moment you land," Cotton added.
Terminal B is the latest and greatest facility at LGA and is home to Air Canada, American, Southwest and United. If you're flying on another carrier, you'll have to make your way to Terminal B to get tested.
Still, all three major NYC-area airports — JFK, LaGuardia and Newark — now have COVID testing facilities.
XpresCheck, a fully owned subsidiary of XpresSpa, first opened a COVID-19 testing center in JFK's Terminal 4 on June 29. Adam's Health Services offers testing in Terminal 1 at JFK.
XpresCheck also opened a COVID-19 testing center in Newark's Terminal B on Aug. 20. The center first launched in a pilot phase for airport employees only before expanding to passengers on Sept. 9.
While both JFK and Newark offer COVID testing, LGA's facility is the only one that's completely free for everyone.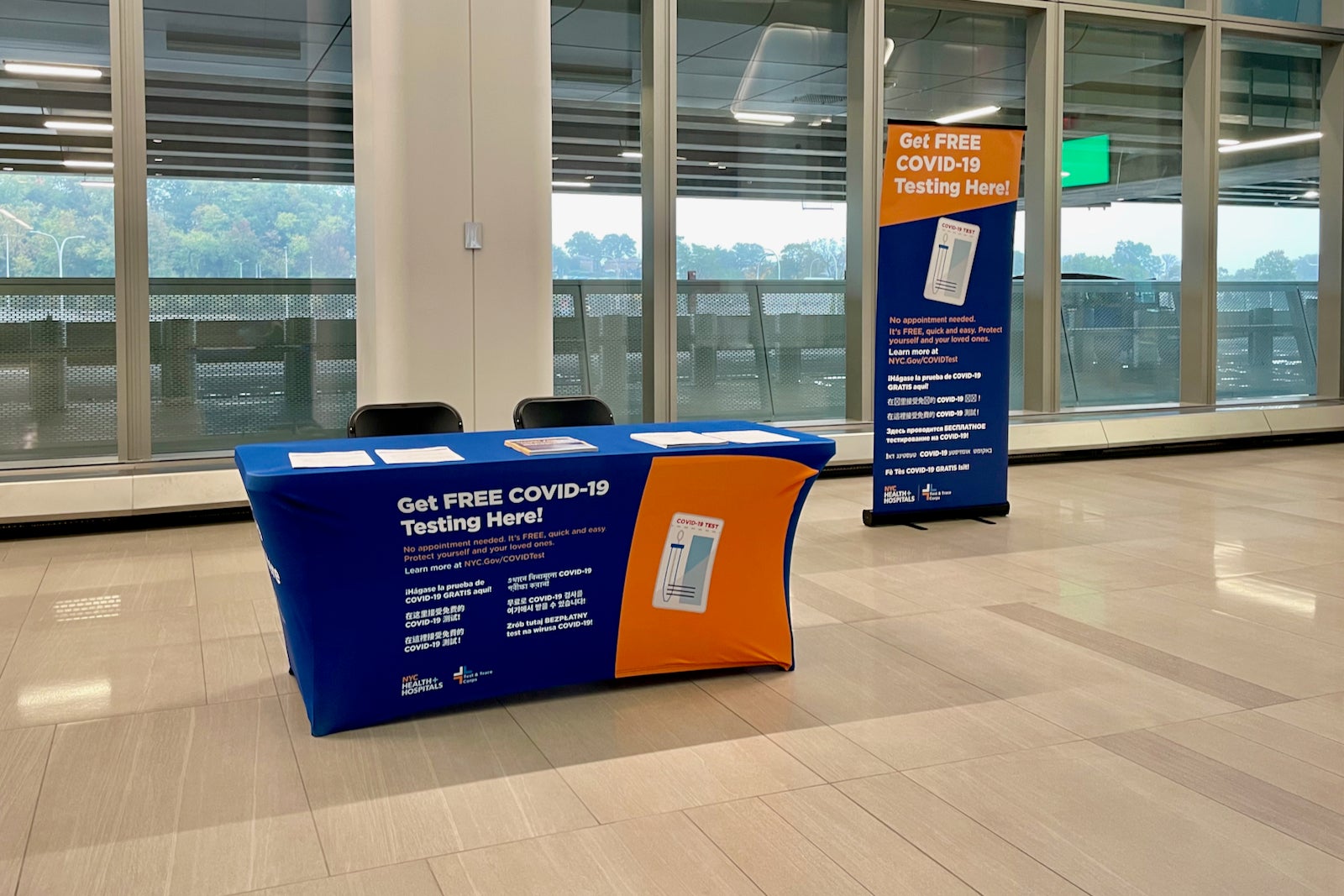 Since March, airlines and airports have implemented a full suite of health-focused enhancements aimed at making travel as safe as it can be. In the New York metro area, the Port Authority has implemented mask requirements, touchless check-in and plexiglass shields, socially distanced security lines, contactless food ordering and more.
Just yesterday, the Port Authority announced that travelers who fail to wear a face covering in its facilities will be subject to a $50 fine beginning Monday, Nov. 2. Though the Port Authority aims for voluntary compliance, enforcement is being ramped up with the new civil penalty.
As states and countries look to safely reopen, many are relying on negative coronavirus tests to admit travelers. On Oct. 15, Hawaii reopened to tourists sans quarantine — if you bring a negative test result from within 72 hours of departure for the islands.
Even with expanded testing, New York still has one of the strictest quarantine requirements. For travelers arriving from one of the 45  designated high-risk states, travelers are expected to quarantine for 14 days from the date of arrival — even if you've tested negative for the virus after your travels.
Fortunately, "New York State is actively considering testing in lieu of a quarantine," Cotton said. He did warn that "it's ultimately the state's decision though."
All photos by Zach Griff/The Points Guy